Approach / Advices
Audire is the premier French specialist in the design and installation of fine home cinema systems. We are there for you every step of the way, from system design to your first projection. Audire has been responsible for over half of home cinemas installed abroad (Belgium, the U.S., Lebanon, Morocco, Middle East, Switzerland, etc.) and its illustrious customers include Richard Berry, actor and director legendary for his meticulousness.
Room design is of paramount importance. A home cinema is not supposed to be a professional movie theater, so how to create an environment able to transmit the same cinematographic magic?
Movies are completed in a technically perfect little room known as the post-production studio. After shooting is over, this is where the director and filmmaking team edit the film and mix the sound. To judge the final result, they need a space whose features comply with strict standards in terms of colorimetry, lighting, reverberation time, etc. Our objective is to clone this environment in your home cinema. A famous example is Skywalker Ranch in California, created by Georges Lucas.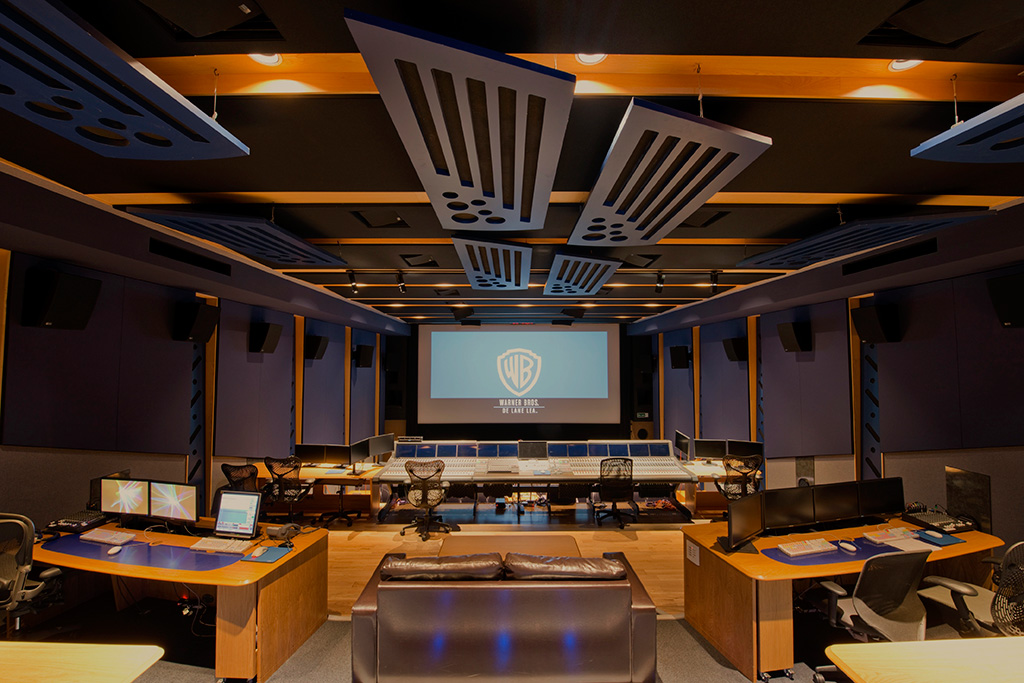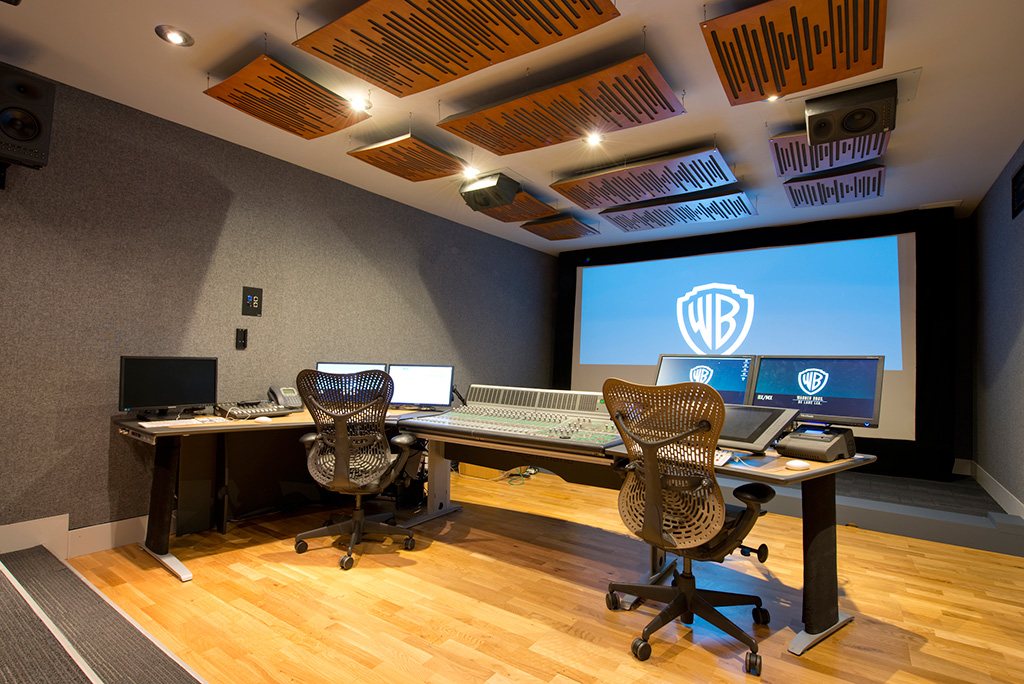 We calculate your angles of vision vertically and horizontally, define screen size and projector power, calculate room acoustics, define the position of each seat and the speakers, design effective acoustical treatment and select ad hoc electronic equipment. As configure the system, we will finely tune every parameter, using the best calibration instruments to achieve a perfect result. The magic is created by using a rigorous, scientific approach in line with essential standards.
New 3D-sound standards (Dolby Atmos, DTS X, Auro 3D) require real expertise. Far earlier than its competitors, Audire recommended Trinnov Audio technology (http://www.trinnov.com), recently selected by the world's leading audio corporation, Harman International, as the only technology with sufficient calculation power to generate truly immersive sound. As an independent provider, Audire always selects the best possible equipment for your installation based on total system performance, durability and adaptability.
To maximize the value of your investment, we define the best technical solutions for your money. Every project is unique and every room has its own particular dimensions and sound behavior. That's why Audire tailors a unique acoustical treatment for each installation. We are particularly attentive to ensuring that the aesthetics of your home cinema will fit your lifestyle.
So, what's the secret to a successful home cinema system? Audire's uncompromising know-how, respect for standards, high-quality implementation and attention to detail will turn your home cinema into the perfect spot to share an enjoyable visual and audio experience with your friends, family and colleagues. And if you are not satisfied with your current system, we can help you upgrade and improve its performance. Contact Audire today to perform a diagnostic of your home cinema space (room audit link).
Our recommandations
The ideal room:
The dimensions of the room must be carefully verified to ensure that the natural frequency does not generate resonance. Forget golden ratios or other rules of thumb; perfect acoustical insulation takes special expertise: consult us!
Acoustical treatment:
Exceptional home cinema systems must possess highly precise characteristics to ensure perfect reverb decay and silence, and absolutely no light reflected off the screen. Audire was the first European supplier to receive HAA LII certification, and named Audio Guru of the Year in 2006, and for good reason.
Immersive sound:
If the budget allows, the Trinnov Altitude 32 processor is unparalleled, provided the settings are customized. Audire is the leading certified Trinnov distributor. Don't hesitate to consult us for a multichannel upgrade to immersive sound (Dolby Atmos, DTS6X, Auro 3D or UHD (4K).
Cinema and High Fidelity speakers:
Audire has designed and implemented three-person home cinema systems, but we are also in charge of audio processing and settings for Plastic Omnium's new 90-seat Dolby Atmos auditorium in Levallois-Perret.
Subwoofers:
A minimum of two speaker cabinets is required as a general rule, with four to eight needed to ensure linear subwoofer quality. Preprocessing is preferable to retain the structural linearity of the subwoofer system. It is important to remember that the subwoofers provide the foundation for the sound and must be tuned after the speakers have been broken in. The subwoofers must be perfectly positioned, of course, just like the seating. The laws of physics cannot be denied!
Flat screen to curved screen
We are very partial to the aesthetics of curved screens. Degree of curvature and room dimensions must be considered, because camera lenses and projectors are designed for flat screens. Audire's proprietary system is flat screen-based. Screen dimensions and format must respect both vertical and lateral angles of vision. Depending on the type and native format of the projector, 16/9 or cinemascope format may be used.
Many factors have to be taken into account. Find out all our recommendations in this document.
Our activities
Immersive sound
« Sound is half of the film experience » Georges Lucas Immersive—or 3D sound —is a new advance in sound reproduction, taking us from multichannel approach (5.1 or 7.1) ...
En savoir plus
Image quality
Image quality has never been better with the emergence of blu-ray and the subsequent rise in storage capacity. Three modifications required to implement this new technology are particularly beneficial ...
En savoir plus
Acoustical treatment
Acoustical treatment is one of the secrets to exceptional sound. State-of-the-art sound diffuser panels, which send sound waves in multiple directions, and acoustic panels, which transform sound ...
En savoir plus
Home cinema
Dominique Rigolet holds every existing technical certification: THX I, THX II, THX Video Calibrator, ISF I, ISF II, HAA LI, HAA LII, and is also a member of the Commission Supérieure Technique (Superior Technical Commission or CST) responsible for setting French cinema industry standards. Dominique was awarded the title of Audio Guru of the Year at the Cedia 2006 HAA conference in Denver, with honors from John Dahl (THX Senior Fellow), Floyd Toole (Vice-President, acoustical engineering, Harman International) and Gerry Lemay (HAA founder). He is also an accredited Cedia instructor (conference on 3D audio formats on June 2, 2016 in Nice).
| | | |
| --- | --- | --- |
| Floyd Toole | John Dahl | Gerry Lemay |
| | | |